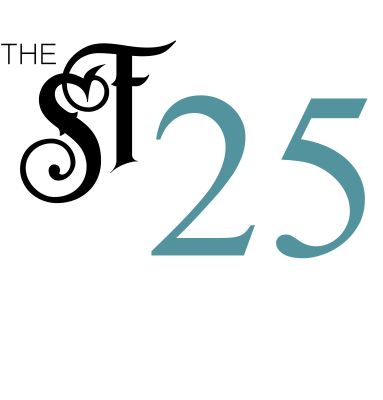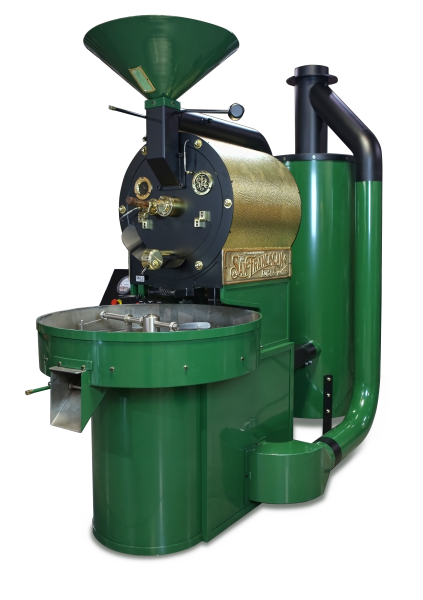 25 lb / 12 kg gas roaster
The SF-25 comes standard with an afterburner manufactured to adhere to most air-quality control mandates. The afterburner works by diffusing any smoke and odor from the roasting process, leading to a smaller environmental impact. With its ease of maintenance and sleek build, the SF-25 has gained global recognition as being one of the best small-batch roasters in the world.
ROASTS UP TO 100 LBS. PER HOUR


The SF-25 roasts between 6 lbs (3 kg) and 25 lbs (12 kg) of green coffee per batch with a maximum roast capacity of 100 lbs per hour (48 kg/hr). Roasting time varies between 10-15 minutes, depending on roaster preferences.

UNIQUE FEATURES

The SF-25 comes equipped with a variable drum rotation speed, a built-in afterburner, a hot air damper, a variable speed hot-air fan, and American-made motors, sprockets, bearings, gas and electrical parts.

TEMPERATURE PROBES  

Measures bean mass and the temperature inside the drum, which are displayed on a digital meter. SFR roasters are compatible with most coffee-roasting, data-logging software.
EASE OF MAINTENANCE

All motors, pipes, and the cooling tray are removable for easy cleaning.